The
73
rd
NEW
Harpoon scenario of the year!
Task Force Rybakov
This scenario is a RED side sequel to my earlier scenario, Sixth Battle, which of course is a tribute to a favorite novel of mine, The Sixth Battleby Barrett Tillman. Although some effort has been expended atrecreating the battle depicted in that book, I have also taken variedsome of the events and players to make a workable Harpoon scenario. Thescenario background contained in the file is considerably moredetailed, but essentially:
Several large Soviet battle groups,now operating under the banner of the Union of Eurasian Republics(UER), have assembled off the coast of South Africa. Their intention isto force a change of power in the Republic of South Africa (RSA), intoone that favors the African National Congress (ANC) and, indirectly,the Front Line States (FLS) of Angola, Mozambique and Zimbabwe. The UERhas cut a deal with the ANC and FLS to form a cartel that would extendto all of the RSA's resources, including uranium. Hard line regimes inthe client states of Cuba, North Korea, and Vietnam have pledged theirassistance.
The American carrier forces have been caught out ofposition. Meanwhile, Task Force Rybakov has taken up station off thecoast of the Republic of South Africa (RSA). The Pacific Fleet carrierNovorossiysk has been delayed but is now transiting the MozambiqueChannel and should be on station and ready to conduct operations within24 hours. Our amphibious landings in the RSA will be supported by airstrikes from the carriers. The South Africans stand virtually no chancewithout American intervention. Now is our time to strike.
Author: Brad Leyte
http://games.groups.yahoo.com/group/FilesOfScenShare/files/Harpoon%20Classic%20Gold/Brad%27s%20Scenarios/
http://www.harplonkhq.com/?page_id=4
http://harpgamer.com/harpforum/index.php?automodule=downloads&showfile=367
This scenario requires the South Africa battleset
http://harpgamer.com/harpforum/index.php?autocom=downloads&showfile=291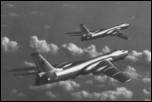 FilesOfScenShare