The
39
th
NEW
Harpoon scenario of the year!
10.1 Kola Strike [1988]
"After a grueling week-long battle, the first reinforcement convoy arrives in England almost intact. Luckily, the Russian attacks are not well coordinated and the screen holds.
Rushed to the front, the reinforcements stabilize the situation, relieving NATO of having to use nuclear weapons. It does not give the West nearly enough strength to take the offensive.
Act II: The Hammer and Tongs
The Soviets are learning from their mistakes in the first week of the war, changing and refining their tactics. Later convoys have run into tougher opposition. They are also attacking Europe's transportation system, overloaded with supplies headed East and refugees headed West. It has begun to break down. The reinforcements and supplies, so desperately needed, pile up at the ports instead of reaching the front. These stockpiles are suffering at the hands of Soviet bombs and missiles."
"U.S. Navy plans in the 1980s were to meet the Soviet Northern Fleet head-on and hit the bases on the Kola Peninsula.
In 1980, there were limited numbers of PGMs (precision-guided munitions such as laser-guided bombs, high speed anti-radiation missiles and the like). None of the AEgis cruisers were in service yet.
By the late '80s, many of the weapons that made their appearance in the Gulf War were already in service in quantities needed to systematically take down an advanced air defense network and the installations that such a network tried to protect."
"Soviet Navy attacks on the convoys have hurt NATO badly. Fighting the Russians at sea is possible, but it is more productive to strike at the Soviet Navy's weak link -- its shore bases and support facilities. The Soviet Navy was designed as a "first salvo" force. In an extended campaign, their need to re-arm and repair (which they cannot do well at sea) makes their precious few shore bases an important target.
Using the bastion attacks as a distraction, two U.S. carriers have raced in to extreme range and will launch a single raid designed to destroy as much of the Northern Fleet's shore establishment as they can, short of using nuclear weapons."
Author: Herman Hum
10.1 Kola Strike [1988]
High Tide\KolaStr1.SCN
Over 535 scenarios in a single package!
Harpoon HUE users can get the:
Complete PlayersDB Harpoon HUE Library
Harpoon ANW users can get the:
Complete PlayersDB Harpoon ANW Library
Harpoon3.6.3 users can get the:
Complete PlayersDB Harpoon 3.6.3 Library
"Harpoon for Dummies" channel
PlayersDB for Harpoon
on Facebook
Frequently Asked Questions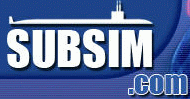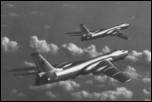 FilesOfScenShare