The
74
th
NEW
Harpoon scenario of the year!
Argo (Redux)
"Ex-fils are like abortions. You don't want to need one but when you do, you don't do it yourself."
- Tony Mendez, ex-filtration specialist
L.A. Times reporter: "What does Argo mean?"
Lester Siegel: "It means, Argo f*** yourself"
A top Iranian scientist within the nuclear energy enrichment program has been amassing information for years. He has the smoking gun and has contacted the CIA for extraction to the West out of fear for his life and those of his family. His intelligence is deemed invaluable and could save incalculable lives when it comes time to neutralize those facilities.
Over the weekend, the scientist and his family have sought refuge in the Italian ambassador's residence. Come Monday, his absence will be noticed. A CIA "Moses" operative has flown into Teheran to extract him and his family.
"There are only bad options. It's about finding the best one."
- Tony Mendez
A CIA ex-filtration specialist, codename "Vincenzo", has flown into Teheran under the guise of a comic book writer supposedly working on a Persian-friendly response to the comic book, "300", by Frank Miller. He has been warmly received by the Iranian Ministry of Culture and Islamic Guidance for his efforts to correct the mis-representation of Persian history and cultural traditions.
This scenario was inspired by the motion picture Argo (2012).
Author: Herman Hum in collaboration with Vincenzo Beretta
Harpoon HUE users can get the:
Complete PlayersDB Harpoon HUE Library
Harpoon ANW users can get the:
Complete PlayersDB Harpoon ANW Library
Harpoon3.6.3 users can get the:
Complete PlayersDB Harpoon 3.6.3 Library
"Harpoon for Dummies" channel
PlayersDB for Harpoon
on Facebook
Frequently Asked Questions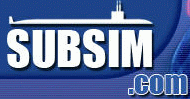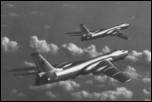 FilesOfScenShare